"Think Outside" was originally built six years before the Mackinac Bridge was started and nine years before it was finished, back in 1948.  Back then the only way get to the Upper Peninsula from the Lower Peninsula was by boat.
I purchased "Think Outside" as a retreat to be used by the employees, customers & vendors of Dot First Aid & Safety.
I sold Dot First Aid & Safety, so I didn't need an employee retreat anymore.  After I sold the company I moved into the main lodge. Nothing compares to Summertime in Northern Michigan.  Just ask Kid Rock.  For the next few years, after I sold Dot First Aid, our ex-employees, ex-customers, ex-vendors, friends, and family used the place whenever they wanted too. I told everyone "just call and invite yourself" there's plenty of room in one of the four guest cottages.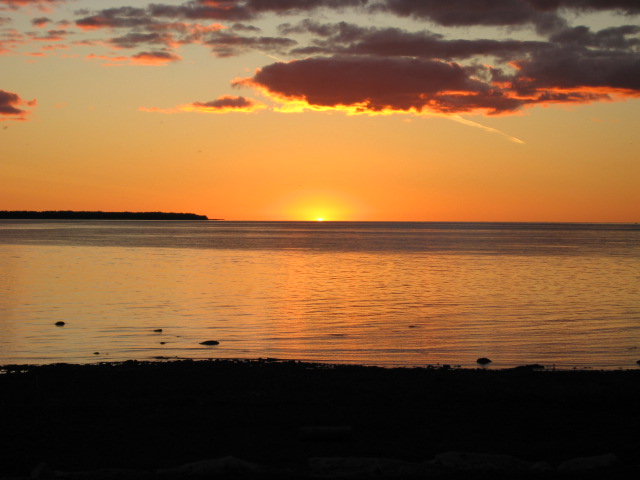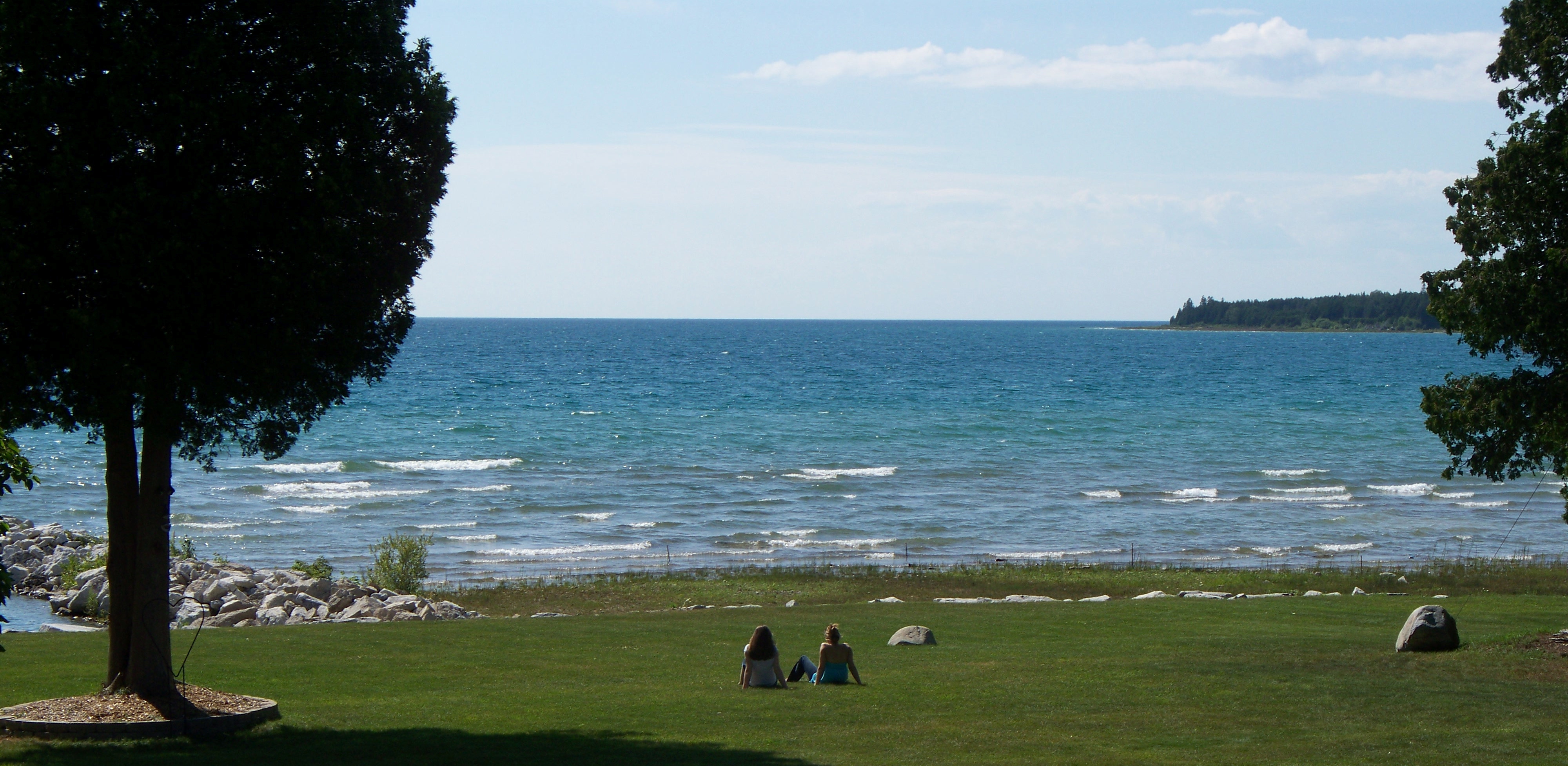 That was Fun, but the property wasn't being used for anything special. I kept thinking "this place is too pretty not to share." Then one day out of the blue I got this idea that "Think Outside" would be a perfect place for Outdoor Weddings. So we bought about $100,000 worth of equipment tents, tables, chairs, bars, dance floor, lighting etc. and into the outside wedding business we went. That's the short version of how we (Margaret and I) started hosting outdoor waterfront weddings. If you corner me I'll tell you the long version.
Weddings are the way I use "Think Outside" and some of my other toys, like my Rolls Royce and Limo, to create special moments and memories for couples who love being outside.
We're not some big corporation where it's all about R.O.I. and Profits.  Weddings for them are just another way for them to make their quota.  For us it is about sharing our unique place on Lake Michigan.
As I said above, I try to follow the first rule my Mom taught me. Your Mom taught it to you too "always share your toys."  Think Outside is one of my toys and letting you have Your Wedding here is my way of sharing, just like my mother taught me.
It's fun to share our place with you and your guests.
Your wedding, for us, is about making your ceremony special, unique and memorable.
It's about sharing.